Backhauling in the Modern World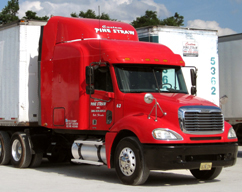 Backhauling is a beneficial alternative for a small business enterprise on a spending budget.
The meaning of a "back haul" is the returning of a carrier to the primary place or location from which its trip started out. If a company can get hold of freight to transport on the backhaul route, that shipment may well obtain an advantageous shipping rate simply because in any other case the service provider would have to go back empty. Transporting merchandise has grown to be a significant financial concern for a few organizations.
Many shipping businesses have enhanced profit by using the Internet to locate truckloads across the country to balance the higher expense of gas, insurance coverage and driver's income. This provides a business an option to transfer their products at a more cost-effective rate than conventional trucking would permit. The trucking sector supplies an important service to the economy by shipping substantial volumes of raw components, works in process and completed products over land.
Rising gasoline prices and the necessity to tighten expenses overall make transportation a big problem. Backhauls can be a substantial element in cutting down transportation costs for ground freight. Florida freight delivery providers like Custom Pine Straw offer returning routes and backhauling to Florida from most of the United States.
Why do this? Whenever a truck carries merchandise to a location, and after that comes back empty, the price for transportation is practically two times the money necessary for merely delivering the merchandise to its desired destination. When a company or supplier carries a product back again as an alternative to having the truck make an unfilled backhaul, it's like sharing the transportation fee with another provider.
Florida can be described as a consumption state. They acquire a great deal of merchandise within the state, but don't carry out sufficient amounts to help keep commercial transport trucks full. Therefore every time a company is required to bring a load to states like this, they are going to impose an increased expense for each mile to make up for the probability of them being forced to drive a great distance with no products for the return load.
Backhaul trucking means trucks that would normally return to Florida empty are now carrying another load of goods. That way, the cost of hauling will be reduced, saving money on both sides of the goods transfer. Backhaul trucking is what Custom Pine Straw's trucking services can do for you.
Find out more by visiting our trucking page or
give us a call at (386) 935-6933.
Backhauls to Florida and Other Trucking Services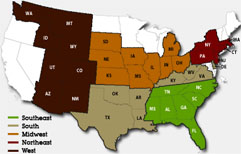 We deliver pine straw to most states in the United States; see the full list here and accept backhauls to Florida.
Call or email our freight trucking experts today at (386) 935-6933 or trucking@custompinestraw.com