Pine Straw Delivery by the Custom Freight Service Fleet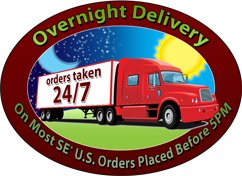 Custom Pine Straw delivers quality pine straw across the United States. Our highly dependable pine straw delivery to customers across most of the continental United States allows us to provide regular backhaul and return to Florida freight service. We're delivering pine straw to our customers in Florida, Georgia, North and South Carolina and Alabama daily so our customers appreciate overnight delivery when they order before 5pm the day before.
Our Trucking Fleet:
We own our own fleet of trucks and trailers.
Over 30 road tractors ready for transportation.
Our drivers work directly for us.
Over 900 van trailers ready for transportation and storage.
Quality Pine Straw Delivered Across the United States: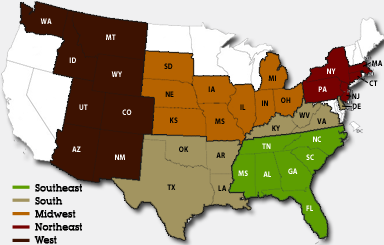 From Texas to Virginia, Washington to New Mexico, South Dakota to Michigan, Pennsylvania to Rhode Island and every state in between, Custom Pine Straw delivers high-quality, hand-raked pine straw.
Call us today at (386) 935-6933 or click here to get a wholesale pine straw quote
Pine Straw Deliveries
We deliver to the states below. Our southeastern customers rely on us for next day delivery on orders placed before 5 p.m. - based on availability!
Pine Straw Deliveries to the Southern United States:
Alabama*
Arkansas
Delaware
Georgia*
Florida*
Kentucky
Louisiana
Maryland
Mississippi*
North Carolina*
Oklahoma
South Carolina*
Tennessee*
Texas
Virginia
West Virginia
* - Southeast next day delivery ordering by 5pm - based on availability
Pine Straw Deliveries to the Midwest United States:
Kansas
Missouri
Illinois
Indiana
Iowa
Michigan
Mississippi
Nebraska
Ohio
South Dakota
Pine Straw Deliveries to the Northeast United States:
Connecticut
Massachusetts
Pine Straw Deliveries to the West United States:
Montana
New Mexico
Oregon
Get a Pine Straw Quote Now
Get an instant pine straw quote now. If you have any questions about our pine straw, deliveries or other services please call us at (386) 935-6933.
Read More