Transport and Freight Hauling Services
Dependable freight trucking services to almost anywhere in the continental United States since 1997! Our company is small so we can focus on getting your freight, transport and hauling services where they need to be on-time! Custom Pine Straw's freight dispatch representatives are standing by for your call. We understand the importance of on-time deliveries, affordable rates, customized delivery service and customer service! Got a Load You Need Delivered? Call us at (386) 935-6933
We deliver to the southeastern United States daily and are able to take your freight haul back to Florida load daily from the SE.
Our Fleet: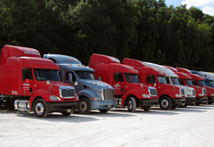 31 Road Tractors.
Dispatch orders taken from 9am - 5pm Monday - Friday.
We own our own fleet of trucks and trailers.
Freight and back haul services to and from 37 States in the lower 48.
Our drivers work directly for us.
Our Equipment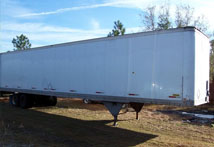 2 Step deck trailers.
Over 900 van trailers.
Large 48' sealed, dry, lockable containers available.
Extra-large 53' sealed, dry, lockable containers available.
All storage containers are made of heavy-gauge steel.
All are also available for rent or purchase.
For more information about our trucking and transport services give us a call at (386) 935-6933.
Our Freight Trucking Services
Our dispatch service representatives are always ready to speak with you. We have available dry-storage containers for rent or sale. Call us today to learn more at (386) 935-6933.
Custom Pine Straw and our trucking and transport service customers like that our company is small and our representatives are in constant communication at all times. We understand the importance of:
Customized delivery services
On-time delivery
Cost saving service
Excellent customer service
Also see More Trucking Services
Trucking and Freight Hauling Across the United States
We accept backhauls and transport loads from the following states in the United States.
The Southern United States:
Alabama
Arkansas
Delaware
Georgia
Florida
Kentucky
Louisiana
Maryland
Mississippi
North Carolina
Oklahoma
South Carolina
Tennessee
Texas
Virginia
West Virginia
The Midwest United States:
Kansas
Missouri
Illinois
Indiana
Iowa
Michigan
Mississippi
Nebraska
Ohio
South Dakota
The Northeast United States:
Connecticut
Massachusetts
The West United States:
Montana
New Mexico
Oregon
Backhauls to Florida and Other Trucking Services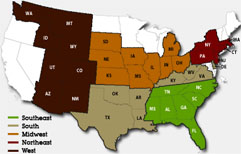 We deliver pine straw to most states in the United States; see the full list here and accept backhauls to Florida.
Call or email our freight trucking experts today at (386) 935-6933 or trucking@custompinestraw.com