Pine Timber Land Owners Wanted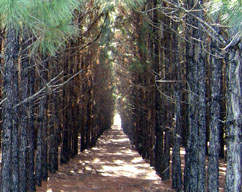 Ask about our aggressive land owner lease pricing (386) 935-6933
Make more money from your pine timber tracts with Custom Pine Straw! Our aggressive lease program provides you with ongoing care of your pine timber and additional revenue from your pines.
Having us manage your pine timber not only improves the look, growth ability and quality of your pine trees, it provides our customers with the best quality pine straw product. Whether you're just planting your pines or have a more mature pine tract call Custom Pine Straw.
You'll like doing business with us!
Call (386) 935-6933
Strict management of pine tracts,
3 to 10 year lease options,
we mow,
we spray,
we fertilize on a cost-share basis,
we'l remove hardwoods,
remove garbage,
and provide treatment and care for damaged trees.
Ask about our aggressive land owner lease pricing (386) 935-6933
Get a Pine Straw Quote Now
Get an instant pine straw quote now. If you have any questions about our pine straw, deliveries or other services please call us at (386) 935-6933.
Read More